I paint in any medium but prefer oils and watercolours, dabble in print-making and wax resist, love to draw. My frame of reference is not bound by the size of a canvas, I will draw my line as long as is necessary and as wide as the work requires. Structure, Tone, Light & Shadow basically rule, they motivate and guide how I look.
These influences feature in all my work, I hope you enjoy discovering my work as much as I have exploring my love of the landscape and my projects on Italy, Dartmoor and Cornwall. A Stroke in 2016 has enabled a period of reflection on the direction of my work which was beginning to explore the geography of West Devon and the Devonian heritage that surrounds anyone living in the West Devon region. Now I find, that I have had to reign in my ambitions for my work and re-explore and investigate the immediate environment again.
Please enjoy.
Photograph by Eliot Siegel
http://www.eliotsiegelportraits.com
---
Powered by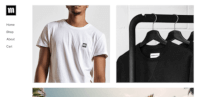 Create your own unique website with customizable templates.