2018
Mannamead Ridge Series

42ABC, On the Trail of the 27B,
Wind, Rain, Light, Rain, Light, Reflections 1&2, No.35,
34B, Light leaving No.63, Rise
A work in progress, a fresh start after my stroke. Inspired by a piece of historic creative writing by Laura Quigley and walking Mannamead Road at night in the rain.
All work is Oil on Canvas except for 34B which is a mixed media piece on a plaster covered board.
Hyde Park Road Series

Signs of Life, Push,

Echos of Clive's House, Thought Bubble, Search into Life, ETC, Stagger.

An on going observational study of Hyde Park Road, Plymouth, Light, Reflections, Contrasts, Time of the Year.
Allworks are in acrylic on canvas with collaged elements.
The Sound

Fort Bovisand, Jennyclife, Mount Edgcumbe & Drake's Island.
Untitled 1 to 5. Reflection + 2 new Untitled pieces.
Untitled A0 drawings on The Hoe Plymouth.

Work based on observations of weather around Plymouth Sound, Jennycliffe, Mount Edgecumbe, Drakes Island and the Breakwater.
The drawings are on 300gsm Khadi Paper using watercolour and Chinese Ink. The 5 Untitled pieces are Acrylic on Canvas. Reflection 160 x 120cms Work in progress Acrylic on Canvas.
Exhibitions 2018.
Two Richards: Take Two - Artmill Gallery two man show with artist Richard Allman, all September including Drawn to the Valley Open Studios and Plymouth Art Weekender.
Artist Talk - Richard Allman 6th.September 5-6pm.
Artist Talk - Richard Sunderland 20th.September 5-6pm.
Drawn to the Valley Event Artmill Gallery in Hyde Park Road Two Richards: Go Head to Head drawing in the street. September 26th. 10-12pm.
Drawn To The Valley - London 22 -27 October Private View 23rd.October (evening).
21G@Birdwood House Totnes - November.


Powered by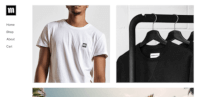 Create your own unique website with customizable templates.